Water and Soil Test Kit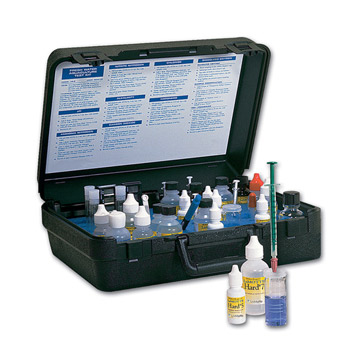 Microprocessor Water and soil Analysis Kit for measurement of pH, conductivity, mv, TDS, Salinity, D.O. & temperature 16×2 Alphanumeric LCD Display, Battery cum mains operated with all accessories fitted in an briefcase. Data storage facility upto 1000 samples and external printer attachment facility available, computer interface through USB.
Deluxe Water and Soil Analysis Kit 3 1/2 digit LCD display covering parameters : pH , mv, Conductivity, TDS, Salinity, Turbidity, D.O. & Temp. with rechargeable battery complete with accessories, fitted in briefcase.