Fume Hood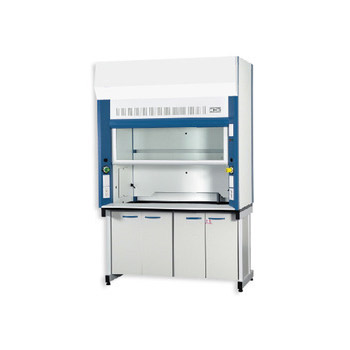 We are offering for our valued client's quality approved Fume Hood. This is designed in accordance with the set industry standards at our end. Offered fume hood can be accessed in varied sizes and dimensions for applications in different industries.

Features:
Excellent strength
Non-corrosive
Easy installation
Baffle:
Removable plates incorporated into the rear or top of the work chamber to form a plenum between the work chamber and the exhaust duct connection to promote uniform scavenging of fume and the point of discharge.
Exhaust System:
All exhaust air ductwork, fan and associated equipment installed at the point of connection to the fume hood and the point of discharge.
Face Velocity:
The velocity of the air passing through the work opening of the fume hood measured in the plane of the sash. Measured in feet per minute (fpm), or litres per second.
Make-up Air:
Air needed to replace the air exhausted from a room by the fume hood and other ventilation devices.
Plenum:
A low-velocity chamber used to distribute static pressure (from the fan in the system) throughout its interior.
Sash:
A transparent safety screen in the work opening of the fume hood, which can be positioned between the operator and the work chamber for protection. The opening can be adjusted vertically to vary the size of the opening and control the face velocity of air into the fume hood.
Sash Opening:
The dimension of the opening in the direction of the sash movement